<< < 1 2 3 4 5 6 7 8 9 10 11 12 13 14 15 16 17 18 19
We are conveniently located within the Northeast USA for pick up at our warehouse. There is no handling fee for orders picked up at our warehouse. DESCO is 45 minutes from Baltimore, 1-1/2 hours from Washington D.C., 1-1/2 hours from Philadelphia, 3 hours from New York City, We are centrally located and only a few hours from every major city in the Northeast United States.
We are located at 26 N. State St., York, Pennsylvania 17403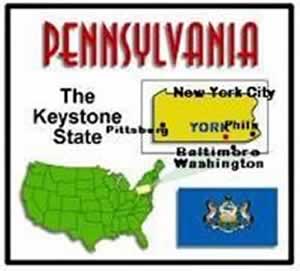 At DESCO we promise we will work harder for you and provide you with the best technical support available. Our commitment is to you.
wants to be your No. 1 HVAC company for equipment, information and services
will work harder for you than any other HVAC seller on the internet or any other contractor. For DESCO customer service is not an option, it's a requirement!
will size your HVAC system and provide you information on how to install your HVAC system and duct system at no extra charge.
will review your duct design or your existing duct system for you at no extra charge! We do however have a small fee for duct design.
will fabricate your duct system for you like an erector set.
will always keep our goal to providing you with the most efficient HVAC system at the best possible price, engineered sizing, selection and efficient design.
will always strive to provide you with the best information and guidance so you can obtain the best installation and efficient operation of your new HVAC system.
Guarantees the sizing, design and reviews we perform.
is a Registered Warranty Dealer and Certified Co-distributor for Raypak products.
Make safety your Number 1 priority for purchasing and installing your HVAC system
Who are we?? We are DESCO the leading source of HVAC equipment on the internet. The only Source for Goodman, Raypak, duct systems and components, HVAC tools, software and information for the contractor and do it yourselfer. DESCO is also the only source on the internet where you can obtain the factory warranty direct. No other internet seller can provide you the manufacturer's warranty direct. Check us out at www.goodmanmfg.com. Go to the dealer/distributor link. Type in area code 17403 and you will see DESCO listed as an Aplus distributor as well as our Authorization as a distributor and seller of Goodman products. Also go to www.bbb.com tot the Better Business Bureau.
You can type in the name DESCO as well as our location of York, Pa. 17403 and you will see us listed as a participating member with 100% rating. If you do this same techniques for any other seller you may be looking at, you will most likely not see them listed on Goodman's web site nor a member of the Better Business Bureau. In fact further research and you most likely not see them listed in Dunn and Bradstreet who keeps listings of all businesses.
And most likely you won't find their address listed in any source or their business name. Why? Because these are what we call fraudulent sellers of HVAC equipment who have neither office nor any serious financial commitment to the HVAC industry. Goodman has exclusions in their warranties to stop these types of sellers and their selling of Goodman products. In the next several months Goodman will be taking aggressive measures to eliminate these sellers and their sources of products. This commitment was made to us by the executive personnel of Goodman. If you're thinking about purchasing products form these sellers, we can promise you that if you purchase any Goodman products form these sellers, you will not have any warranty protection in any form whatsoever in the future.
Keep your eyes posted and as all other promises we have made in the past, you will also see changes in the near future and elimination of these sellers and access to Goodman products.
With DESCO you will always have factory warranties on any products you purchase and you can be assured you are buying with confidence form a source that has over 32 years in the HVAC business.